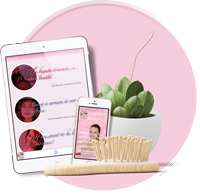 A new concept - Natural beauty!
You will discover how emotional and physical balance is the essence of beauty, how aesthetic care can resolve internal conflicts and how you can regain harmony in your being.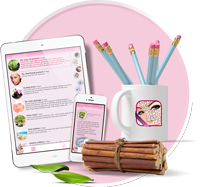 Protocols for all stages of life. Well beyond the unattainable ideals imposed by the beauty industry, we find the beauty in every individual. So, from the physical to the emotional we pamper every aspect of your being.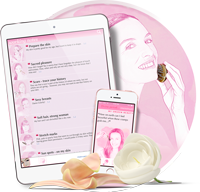 Practical Notes to browse and use on your iPad.
Information on technical, practical and personal advice, along with precise formulas for care, are all at your fingertips.
To browse, put your iPad in the vertical position. For treatments place it in the horizontal position.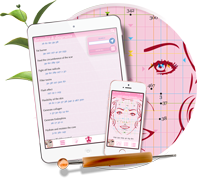 The Dien Chan formulas, that are dedicated to the aesthetic Chan'beauté, can be directly accessed or searched and display the main multireflexology diagrams of reflection. These diagrams show the relationship between the face and the internal organs.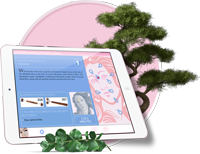 Venus Step-by-step: The power of multireflexology serving natural beauty.
This section guides you easily through each step; from facial diagnosis and talking to your client (i.e. learning to ask the right questions), to discovering how to apply the therapeutic solutions in relation to the disorder; wrinkles, scars, blemishes and much, much more.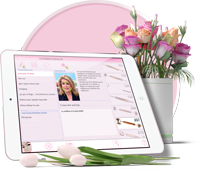 Because each person is unique in this world; every clients' care is personalized.
Using this section you can develop personalized treatments of protocols, formulas and tips, and along with diagrams of the facial or body areas to be worked, put them in a single PDF and email it to your client as homework (mini-treatments they should do at home to consolidate their therapy).
You can also select the most appropriate tool that your client can purchase either from you or from the DienShop.
And best of all, you can draw on a diagram, within the program, to show the exact area's for homework - Or better yet! Your iPad has a camera, so why not draw on your clients' personal photo?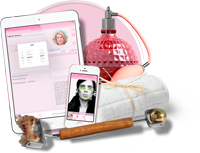 Client files:
Access appointments, your client list and create a client file.
Record personal observations and comments.
Send emails with the PDF treatment summary, diagrams and homework.
Schedule future appointments.
...There is an integrated user-guide in the magazine to help you!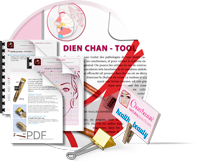 General settings:
Add your personal therapist information; name, contact information, logo etc., and all the other information you want, to produce impeccable PDF's.
Set up your preferred language, control your Chan'beauté licence management and contact the school.
This interactive magazine has been developed with a great deal of passion and love. We hope you enjoy it.
Except for accessing the user manual, receiving updates, news items, or ordering the multireflex tools, the magazine is 'stand alone', so does not require a constant WiFi connection.
It is available for all models of the iPad and iPhone. However the iPad version will work on your iPhone, but not the other way around. (Sorry!! FileMaker, the engine for the magazine, whilst free for iPad and iPhone, is only available for Mac and PC users at a substantial fee - making it very cost-ineffective).
All the content is available in English, Spanish and French.
Do not wait another minute!
Start taking the reins of your beauty, your health and that of your clients right now!
Optimize beauty routines to take full advantage of the active ingredients in natural, good quality face creams.
Carefully study the list of features available in the ChanBeauté'pro version (limited) versus the ChanBeauté'clinic, (full), to avoid the need to purchase the full version later. Even if you don't use all of the 'clinic options, it is the better value.